Users over 18 years that are registred can do online shopping. Products can be quickly and easily added to shopping cart by clicking button with the image of a shopping cart. 
Flipped product plate offers quicker product information, promotions and evaluation of the product by the users. By clicking the button "Add flipped to Cart" all flipped plate products will be added to the cart at the same time.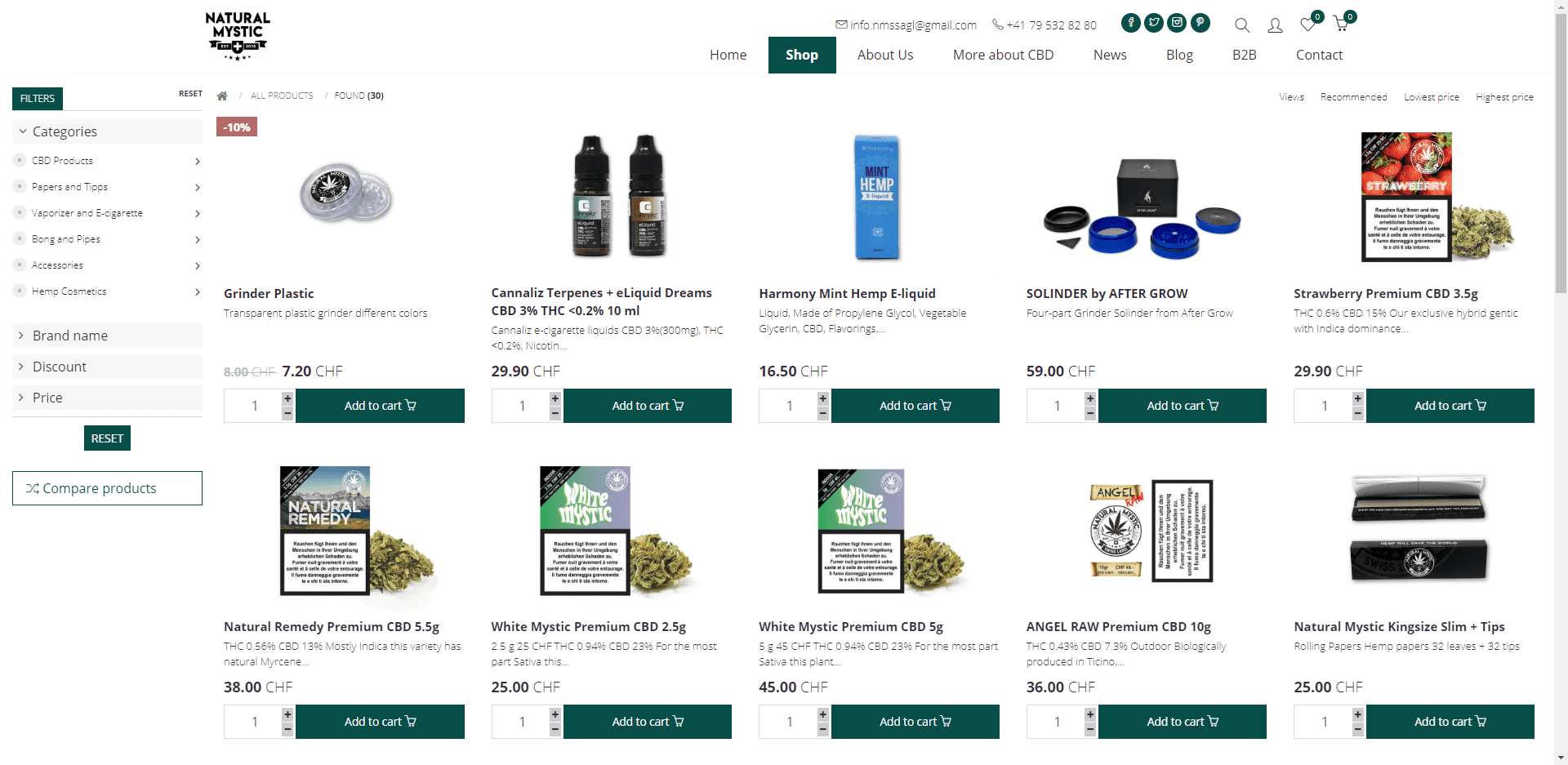 The products you add to cart, are available in the upper right corner - "My Cart". By moving the mouse over the "My Cart", a window opens where the products are visible. By clicking on "Checkout" will open transparent content of the cart. Quantity or the number of products can still be modified and correct even when you have a product  in your cart (you can directly enter the amount that you specify by clicking on the + or – sign).

You can enter the promotional (promo) code, coupon code or your online bonus amount, and enjoy additionally benefits.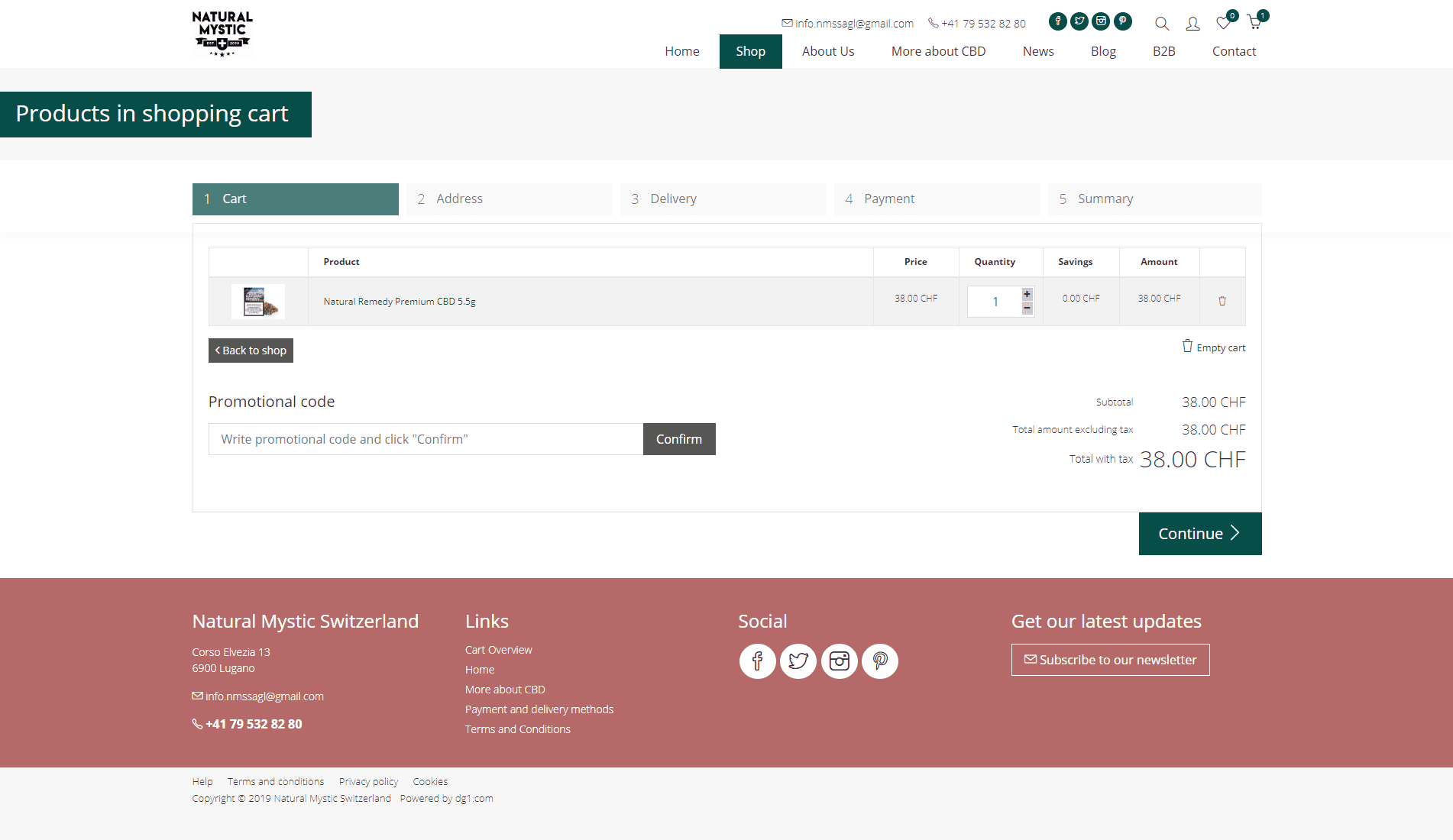 Login - If you are registered in the online store, log in and your delivery address will be the same one as you entered at registration.

You can also add another shipping adress.
Home delivery - First, select a location for delivery. Location for delivery is the same as your address at login (if you are registered) in the online store. For delivery you can also select another location. You can add multiple locations and name them as you prefer (Home, Work, Weekend).
Take over on location - Products can be collected in person at the company address.
Natural Mystic
Corso Elvezia 13
6900 Lugano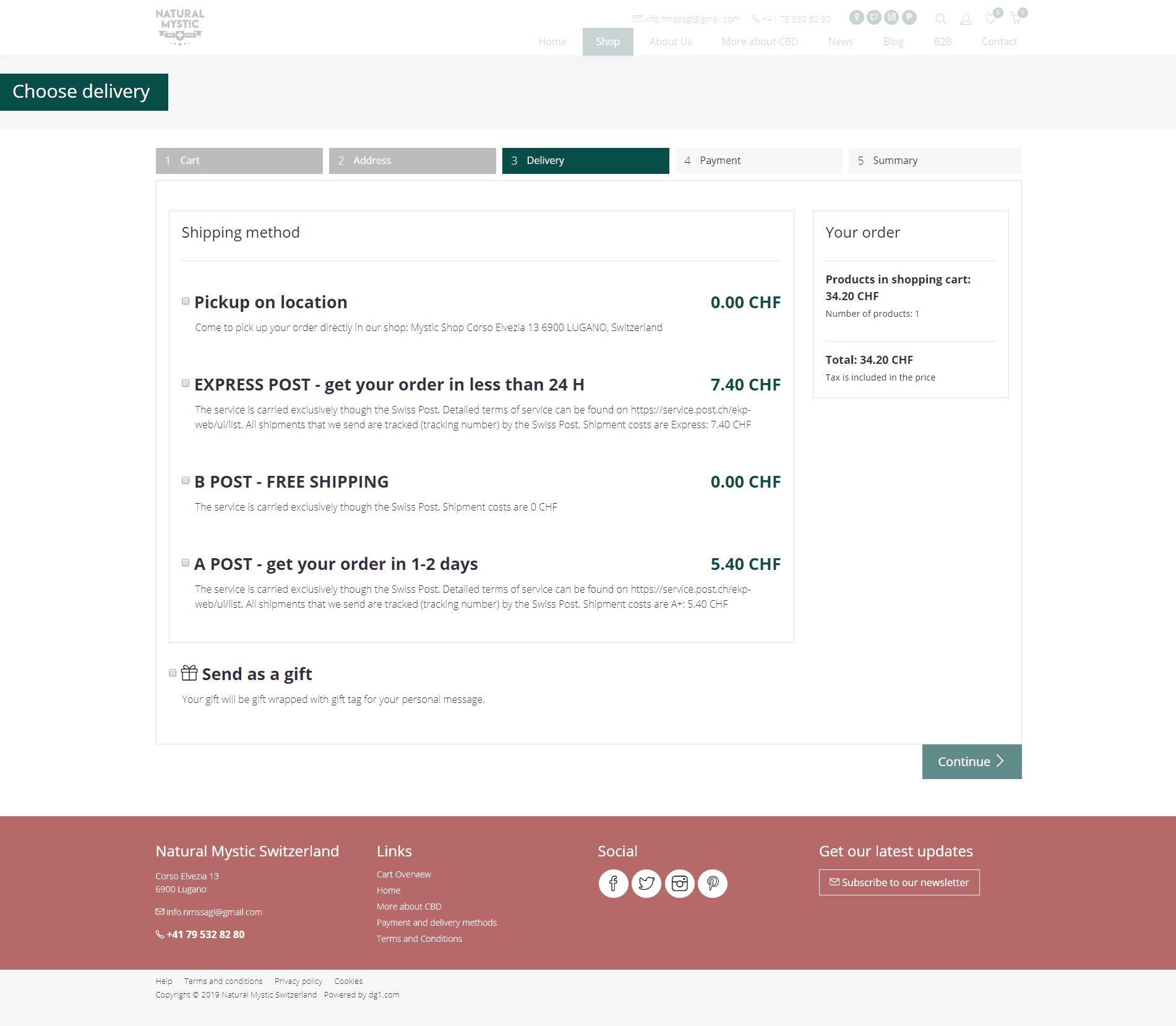 Postcard and Post Credit cards 
Cash in advance - Payment via invoice sent to your email address.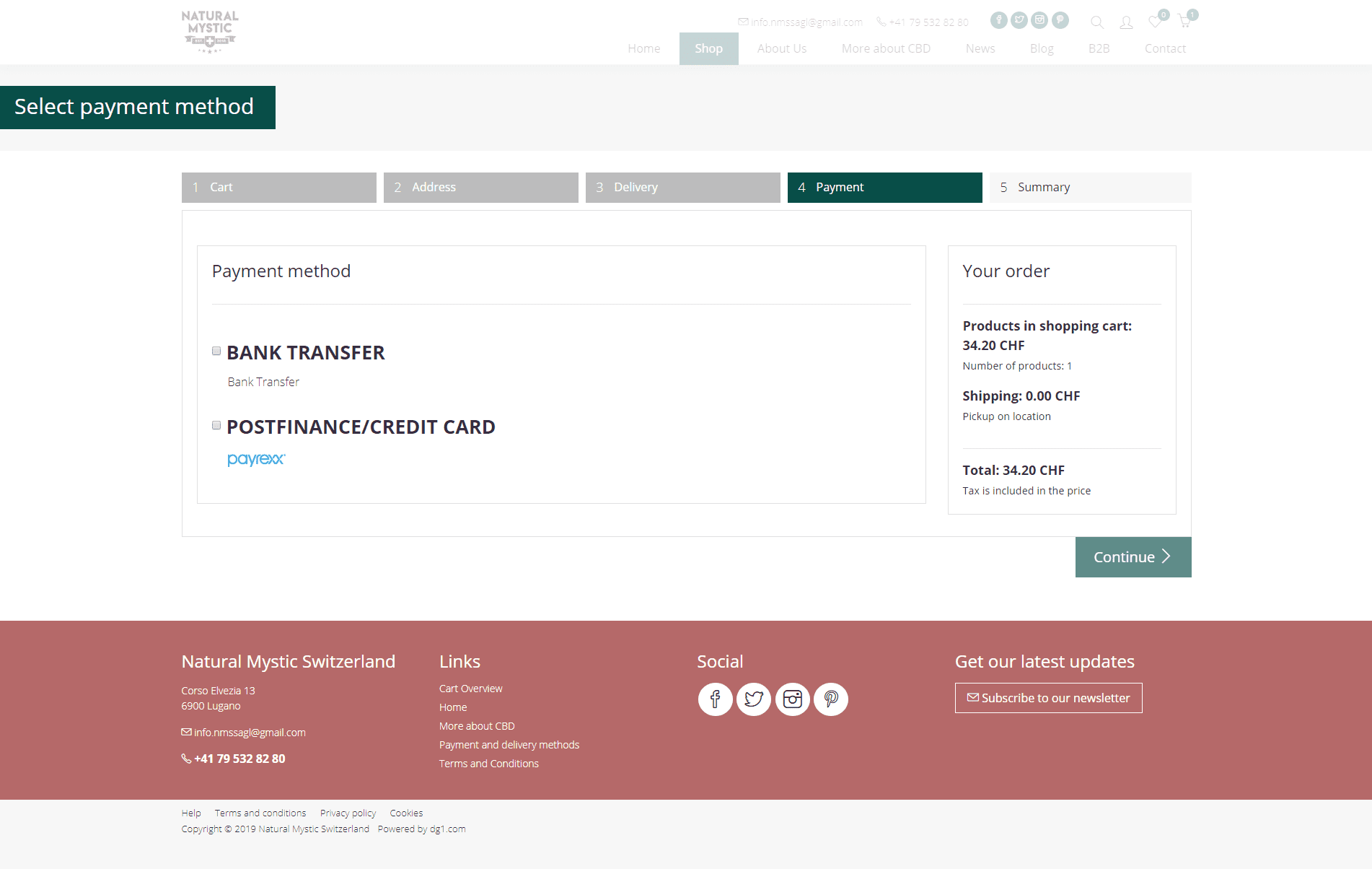 The last step before commiting to delivery is the order summary. Here, we can see the previously entered data and verify it:
Overview of the products we wish to order (quantity and price)
Shipping address
Type of delivery
Payment method
Total price